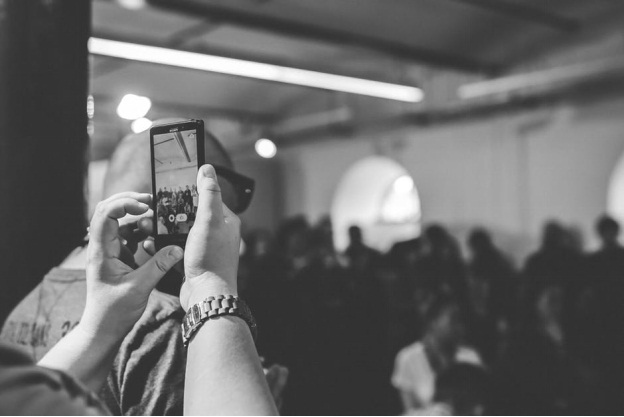 You've got a major event coming up – did you know that providing quality Wi-Fi is now considered critical if you want your event to take off? In today's tech reality, keeping your valued attendees connected is vital, and making this happen is easier than you'd think if you select the right event internet solution.
Temporary Wi-Fi and Social Media
A milestone event occurred in January of this year, when the world reached a record high – over half of the world's 7.5 billion population became internet users, and 2.7 billion of them use social media on a regular basis. In one year alone, the United States saw an increase of 22 million more users leave their desktops behind in favor of their mobile device.
With this in mind, it's fair to say that if people are coming to your event, they are going to expect to be able to stay connected – so a reliable Internet connection is essential.
Despite your event being a temporary event, your participants will want to be connected to their social media profiles, and if you can provide them with reliable Wi-Fi, this means free publicity for you. Unfortunately, there is a darker side to the coin as well – if reliable and fast Wi-Fi is not available, it may hurt your reputation. Dissatisfied customers are known to put out post-event rants that can cause damage to a business.
Bad Wi-Fi can be worse than no Wi-Fi. Lack of speed affects the success of your event if people vent their frustration. And that's not even accounting for the loss of substantial monetization opportunities to sell products or garner service sign-ups through splash pages.
It's clear that reliable and scalable wireless connections are a must.
How to find the right partner?
Your selected Wi-Fi service provider must offer the following:
High Density Wi-Fi
It's simple: the more users on your Wi-Fi, the bigger the strain on your Wi-Fi equipment.
Make sure your wireless internet provider has the equipment and experience to ensure that all attending—sponsors, exhibitors and others—have access to the Internet without interruption.
Make sure that the provider offers dedicated bandwidth to eliminate the risk of connectivity issues, and choose a plan that allows for the ability to scale-up according to your specific requirements.
Security - Ask what your wireless provider will do to help your network stay secure.
On-site and Remote Support
In case trouble arises, their technical team must be available to resolve the issue. Both onsite and remote support must be provided throughout the event.

The first will ensure layers of support, ranging from network engineers to a physical helpdesk. Remote technical support will keep an eye on the network. If they know what they are doing, they will be able to diagnose and correct any lapse in service within a short time.
Marketing Solutions
Top service providers offer developing a branded splash portal. When a user logs in to the Wi-Fi network, the Internet portal will appear, prompting for some level of verification. You can use this portal to promote your brand, advertise sponsors, or even sell products. If done right, these services can frequently offset the cost of the temporary Wi-Fi solutions provider.

Chances are that you have invested considerable time and resources into planning your event. Make sure you haven't overlooked Wi-Fi's emerging role in successful events and take advantage of all the ways a reliable event Wi-Fi provider can supplement, and assure the success of your efforts. Call Slice Wireless Solutions today!