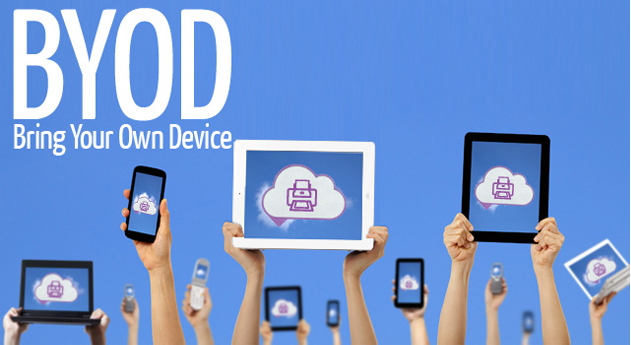 Is your company prepared for the BYOD revolution?
According to the "BYOD Business Strategy Survey" with 1000+ participants conducted by ZDNet, there are currently more than 44% of companies or organizations that already allow BYOD, and more than 18% of companies will allow BYOD by the end of this year. Altogether, there are about 62% of companies either currently allow BYOD, or plan to do so by the end of 2013.
It is undeniable that nowadays internet-connectable devices are everywhere around our businesses. Smartphones, tablets and laptops are nothing new to the office and many employees use them to work at home, in a café, or basically anywhere they want. The new trend brings new challenges to IT departments, forcing them to make necessary changes and set relative rules, as employees now have more ways to access information of the company.
One of the most concerned aspects of BYOD is security. Certain restrictions and guidelines must be set by the IT departments to prevent the important information of the company from being leaked out by their employees when they are using their own devices, both unconsciously and deliberately. The security problems not only bring pressure on IT departments, but also cause headaches to the employees themselves as now they have to take more responsibilities on their own devices. Those responsibilities may include installing antivirus software and keeping it up-to-date, setting passcodes to their devices and understanding the risks they are facing and the results they may get if they fail to do so.
Other concerns include higher cost on IT departments, lower productivity result from distracting personal devices, and the unwillingness of the employees to pay for the extra devices and so on.
Despite the concerns, a good IT department will not simply block the trend to avoid the potential problems, but will take the challenges and use the BYOD trend to boost the profits of the company. Clever plans and sufficient works must be done to stay strong in the new trend.
Check out our 60 Second Lessons: Mobile Device Management video for some quick tips on managing BYOD in your office environment.
{youtube}vRlqfLnWTII|610|343{/youtube}
Contributors: Alex Yakubov & Eugene Vnuk